PICKSONS ARE FULL MEMBERS OF ICD.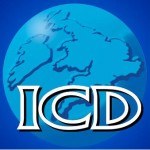 ICD is a national organisation of independent companies that supply fleet operators with a complete range of OE quality parts for trucks, trailers and buses. This is supported by a full package of business enhancement services, including management information and central invoicing.
ICD has over 80 member depots nationwide and Parts Assist means that if you breakdown anywhere across the country we can help with parts, as well as local repairers if required. Please contact us if you require more information, or alternatively visit www.icdltd.co.uk

Use the map below to find your nearest member.