Morris Oils lookup
27/06/2014
Not sure which oil you need for your vehicle?
Use Morris Oils Lubricant selector to find out. Just enter your reg number or choose your make and model, work out what you need and then give us a call…..
Morris Lubricants is a British independent family owned company that has been manufacturing lubricants in Shrewsbury, Shropshire, since 1869. One hundred and forty years of development has seen the company grow to one of Europe's leading oil blenders and marketers, with a solid reputation for quality and service.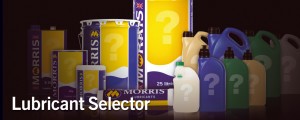 Back to News